Whether you're a recent graduate looking for real-world experience or a student seeking valuable insights into the tech industry, this article will provide you with an in-depth understanding of what it takes to secure an internship at Amazon. From the application process and interview tips to the perks and opportunities offered during your time as an intern, we leave no stone unturned in equipping you with essential knowledge that will help propel your career forward. So buckle up as we dive into the exciting world of Amazon internships, where innovation meets opportunity!
Internships at Amazon
Internships at Amazon provide valuable opportunities for recent graduates and students aspiring to gain real-world experience in the tech industry. The application process is highly competitive, but this comprehensive guide will equip you with all the necessary information and tips to increase your chances of securing an internship at one of the world's largest and most influential companies. From submitting a strong application to acing interviews, we leave no stone unturned in guiding you through every step.
Once accepted, interns at Amazon enjoy a range of perks and opportunities. These include exposure to cutting-edge technology projects, mentorship from experienced professionals, and the chance to work on high-impact initiatives that shape the future of e-commerce. Additionally, interns have access to networking events where they can meet other talented individuals across different departments within Amazon. Furthermore, internships often serve as a pathway for full-time employment with Amazon upon successful completion.
Roles and Opportunities for Interns at Amazon
Interning at Amazon offers a range of exciting roles and opportunities for individuals looking to gain valuable experience in the tech industry. As an intern at Amazon, you'll have the chance to work on high-impact projects alongside experienced professionals, giving you hands-on experience that will enhance your skills and knowledge. Whether your interests lie in software development, data analytics, marketing, or operations management, there are internship positions available across various departments at Amazon.
In addition to working on meaningful projects, interns at Amazon also have access to numerous benefits and resources. You'll receive mentorship from seasoned professionals who can guide you in your career path and provide valuable insights into the industry. Moreover, Amazon provides networking events where interns get the chance to connect with other like-minded individuals within the company. This allows for collaboration and learning from peers who come from diverse backgrounds.
Eligibility Criteria for Amazon Internships
To be eligible for Amazon internships, there are several criteria that applicants must meet. Firstly, candidates must be enrolled in a recognized university or college program during the internship period. This requirement ensures that interns have access to valuable academic resources and can contribute their knowledge to ongoing projects at Amazon.
Secondly, applicants should have strong academic performance, as demonstrated by a minimum GPA requirement of 3. 0 on a 4. 0 scale. This criterion reflects Amazon's commitment to hiring talented individuals who show dedication and excellence in their studies.
Finally, candidates must possess work authorization in the country where they intend to undertake the internship. Whether it is through citizenship or relevant visas and permits, this eligibility criterion ensures that interns can legally work within the specific location of their internship placement.
Popular Internship Programs at Amazon
Amazon offers a wide range of popular internship programs that provide valuable opportunities for students and recent graduates. One notable program is the Amazon Summer Internship, which allows participants to work alongside experienced professionals on real-world projects. This program provides interns with the chance to gain hands-on experience in various fields such as technology, engineering, marketing, operations, and more.
Another popular internship program at Amazon is the Amazon MBA/Master's Level Retail Leadership Development Program. This program targets business school students who are interested in gaining leadership experience in retail management. Through this internship, participants have the opportunity to rotate through different areas of the company while working on strategic projects and collaborating with senior leaders.
These programs often come with competitive compensation packages as well as benefits including mentorship opportunities and networking events. Participating in an internship at Amazon can be an excellent way for individuals looking to kickstart their careers or gain a deeper understanding of the industry while being part of a company known for its innovation and impact worldwide.
Interview Process for Amazon Internships
The interview process for Amazon internships is a rigorous and multi-stage procedure designed to assess candidates' skills, experience, and potential. After submitting their application online, candidates who are selected will typically go through several rounds of interviews. The first round usually includes a phone or video interview where the recruiter evaluates the candidate's technical knowledge and problem-solving abilities. If successful, the applicant may be invited to an onsite interview at one of Amazon's offices. These onsite interviews often consist of multiple rounds with various stakeholders, assessing behavioral traits, domain expertise, and ability to work effectively in a team.
Throughout the entire process, it is essential for candidates to showcase their passion for technology and innovation while demonstrating how they align with the company culture at Amazon. Additionally, having solid communication skills and being able to clearly articulate their thought process can greatly enhance an applicant's chances of success during the interview stages. It is also crucial for candidates to thoroughly research Amazon's core values while keeping up-to-date on industry trends as this knowledge can help them excel in both technical aspects of the interview as well as displaying a genuine interest in joining Amazon.
Once selected as an intern at Amazon, there are numerous benefits that come along with this opportunity. Interns receive mentorship from experienced professionals who provide guidance throughout their time at the company. They gain hands-on experience working on impactful projects that contribute to real-world business challenges faced by Amazon. Furthermore, interns have access to training programs specifically tailored towards enhancing professional development in addition to networking opportunities that allow them to build relationships within the tech industry. Overall, securing an internship at Amazon not only provides invaluable insights into one of today's most influential companies but also serves as an exceptional stepping stone towards a successful career in technology.
Conversion of Interns to Full-time Roles
The conversion of interns to full-time roles is a key objective for many companies, including Amazon. Internship programs serve as an avenue for young professionals to gain practical and real-world experience in their chosen fields while also allowing businesses to evaluate potential talent. At Amazon, the process of converting interns into FTE involves several factors such as performance evaluations, availability of job openings, and the intern's interest in pursuing a long-term career with the company. Successful completion of an internship at Amazon can provide individuals with valuable insights and opportunities that may ultimately lead to full-time employment within the organization.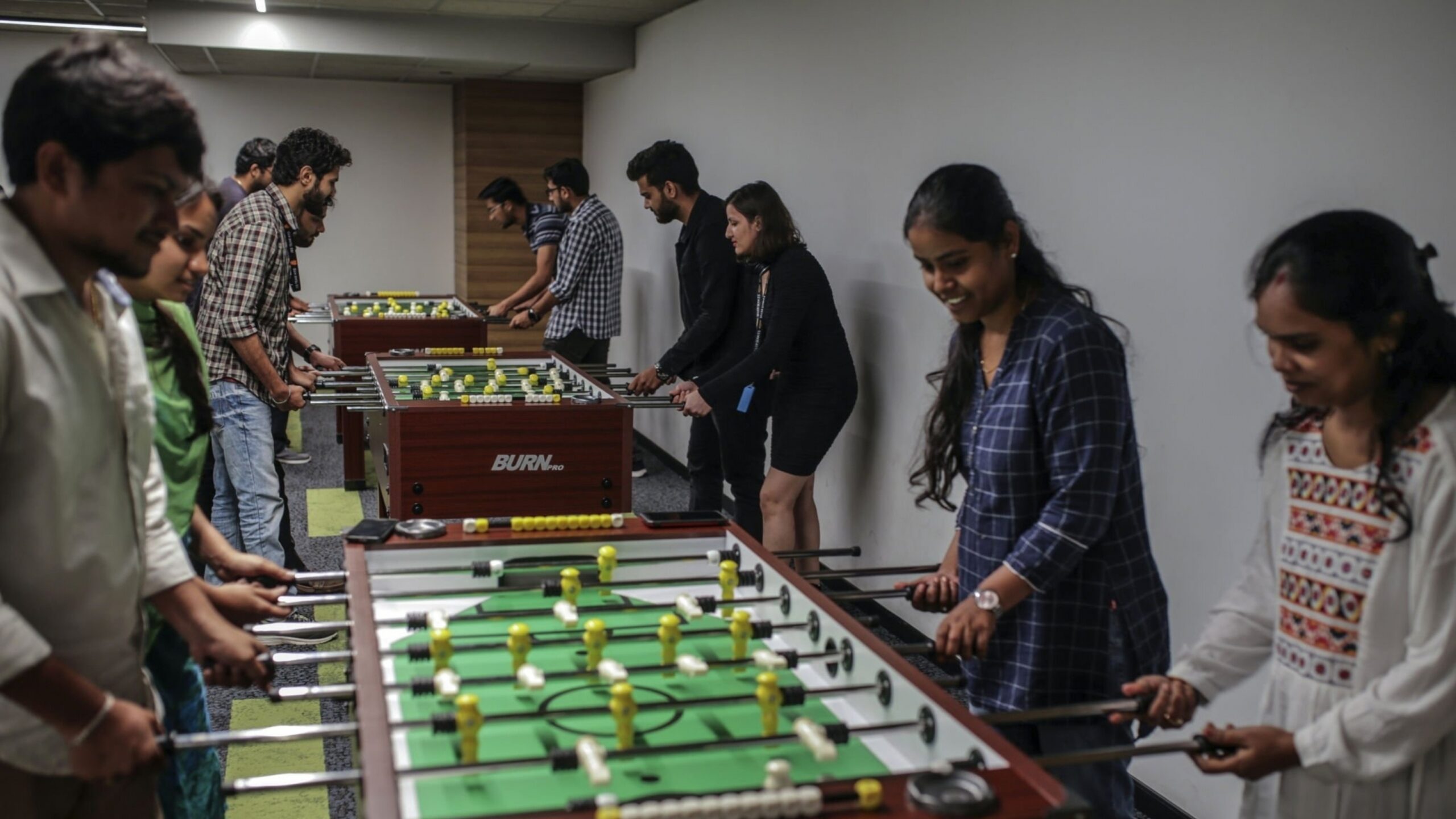 To be considered for conversion to a full-time role at Amazon, interns are typically assessed based on their performance during their time in the program. This evaluation takes into account factors such as technical skills, problem-solving abilities, teamwork capabilities, and overall contribution to projects or tasks assigned. Additionally, internships allow individuals to network extensively within departments or teams they work with during the program period. Building strong relationships with colleagues can create favorable impressions and increase chances of being hired permanently.
Amazon offers numerous perks and benefits during an internship which contribute towards attracting top talent seeking long-term careers within the company. These include exposure to innovative projects and technologies while working alongside industry experts who actively mentor interns throughout their tenure. Interns are also given access to resources like training programs aimed at enhancing skill sets relevant not only for current assignments but also future positions if offered full-time roles upon graduation from college or university.
Salary of Interns at Amazon
When it comes to salary, there is a significant difference between Amazon interns in India and the United States. In India, the average monthly salary for an Amazon intern ranges from around INR 15,000 to INR 35,000. This amount may vary based on factors such as location and the specific role of the intern within the company.
On the other hand, interns at Amazon in the United States can expect a much higher compensation package. The average monthly salary for interns in America starts at around $6,000 and can go up to $10,000 or more depending on various factors like location and job role.
It's important to note that these figures are just averages and individual salaries may vary based on factors such as education level, prior experience, and performance during the internship period.